Well snowflake, let's not dance around your questions: I will lead you through the steps to a greater understanding of laptops and this one in particular. The Battery is Lithium Ion Technology. This is opposed to the older Nickel-Metal Hydride which had the bad habit of remembering its levels when it was recharged and losing its ability to become fully charged, requiring periodic reconditioning. That does not apply to Litihium Ion Technology. Some Laptop owners want more batteries so they can spend more hours away from the electrical grid, that's a lifestyle decision for you to ponder. The Communications 802.11BG is wireless networking under the B and G wireless fidelity (wifi) standards. I will give you a wikipedia link for more on wireless networking standards. This means the laptop is already set up for and includes wireless networking on the 802.11B and 802.11G standards, which are up to 11 and 54 megabits maximum speeds, respectively. Metaphorically, memory is like your desktop space, it's the amount of space you can use at one time, to spread out a project while you are working on it. If you have a really big project, instead of using your desk, you go down the hall and use the conference table. To me 512 MB is a small amount, and I would be asking what is the maximum amount that the laptop can be expanded to hold. 512MB is perhaps the amount it comes with, but how much can you add to it, and for what additional cost? Continuing the metaphor, the other kind of memory, is storage, and for that I will talk about a filing cabinet or a closet. You can store a lot of files or projects in a cabinet or a closet, but you can not really work with them while they are in there. So to work with a file, you copy it out of the filing cabinet, into memory (onto the tabletop) and work with it there, then when you are done, you write it back into the filing cabinet. It's important to remember that storage is designed to hold its contents without power being maintained, and memory generally is not, so memory is considered "volatile" or temporary. If you have any more questions about the two kinds of memory, please let me know, I would be happy to clarify it further. If you've ever listened to music, the number of beats per minute will determine the pace at which the piece progresses. a Pianist with a metronome will pace themselves to play according to the pace of the beat of the metronome, and in a computer, the metronome is the system clock. A system clock of 1.6 GHz is just a number... fast or slow is relative to your budget and what else is out there. As a grad student, you have the ability to borrow oodles of money, but do you want oodles of debt? Just because you can get your hands on more money and can get a faster machine do you need to? The newer machines are faster, but they cost more. There may be better deals out there. I have not looked yet. My two laptops are older, and 500 and 633 MHz, so roughly 1/3 the speed of this one. I also got mine used last year for $150.00. You should know that laptops cost more than the same specs in a desktop, and the same specs in a desktop the desktop will be faster than the laptop every time. That's because the methods they use to make a laptop consume less power involves tradeoffs against speed for lower heat output or lower power consumption. The video sounds comparable to your desktop, in fact it sounds large for a laptop. One tends to sit closer to a laptop than to a desktop, and one tends to get all of the space on a LCD display useable, as opposed to having some of a CRT display hidden behind a bezel. When considering a laptop, there are traditional laptops (with keyboards), tablets (without keyboards, and you write on them with a stylus) and convertibles (they have both). Also, you can attach a keyboard to most tablets. Software like Microsoft OneNote lets you take notes in a lecture and convert it directly to text, or search your handwriting... pretty neat stuff, but to fully use that you will need to be able to input with a stylus, so a convertible or tablet (or a digitizing pad with a traditional laptop) would be the way to go) for that. I hope this either helps set your mind at ease, or sparks more questions. Experienced Newbie is an I.T. Professional that became a Hardware Technician in 1980, and A Network Specialiast in 1983, and holds multiple Industry Networking Certifications, then went back to University to persue their own education. -EN-

1. Motherboard Question: On-Board Graphics Card and adding a dedicated Graphics Card?
hi there first of all Ur motherboard should support those thing another thing is that with that VGA u r not able to do that now let me give u some advice to buy new VGA first of all forget about AGP ... go for PCI EXPRESS now we have new version of that call PCI Express 2.0 now there is lots of model as i know XFX is best in them now let me explain how they are first of all forget about memory like 512mb 1024mb ... more important thing is GPU and memory clock and frequensy clock in geforce the are some kind of that like GS GTS GT GTX GX2 now let me give u my own suggestion forget about gs gts and gt go for a GTX because they are perfect in anything so much better than other yeah GX2 is better but so expensive now go for Geforce XFX 9800 GTX (black edition) thats unblivble anyway u can choose other stuff like 8800 8600 9800 any one u like but loog ak that GTX. another important tips is that u will need to have a good power like 780w because these graphic card need at least 450w so what about motherboard ? hard drives ?cd/dvd roms ? take care
2. How can I convert a hair-particle system into 3D, editable objects?
When I was trying to create hair from particles, this is what I did: First, create the scalp by selecting faces on a 3D character's head. Select ShiftD to Duplicate those faces, then type "P" and Click on "Selection" to separate those duped faces to make its own object.Then (I am think this was an addon) click on Object>QUick Effects>Quick Fur. From here, you can look at the Particles tab (wherever you have it set up in the interface), and select the number of parent hairs, their length, and how many children you want those parent hairs to spawn (ok...that sounds disturbing.) From here, once the hairs become visible, you can switch from Object Mode to Particle Mode, and style your hair particles as you wish. When happy with final style, go back to Object Mode, click on the Modifiers (Wrench) tab, and select "Convert". This will convert the particles of hair into a mesh...but it does not stop there. You actually have to convert the "mesh" into "Curves". Object>Convert to>Curves From Mesh/Text. Once this is done, deselect everything, and add a bezier circle (Add>Curve>Bezier Circle) to the canvas. (Be sure to translate the circle away from your build so that you can easily select and manipulate it). Switch to the Curves Tab. Select your hair, and then click on the eye-dropper in the Bevel Object button. This will now add geometry to your hair curves, and those curves are influenced by the size and shape of the Bezier Circle. Reduce the Bezier circle so that the individual hairs reduce in witdh to something to your liking. Now, while still in Edit Mode, type A to select all the hair curves, then type P and click on Separate. This will duplicate those curves, but those duplications will now be separated from the Scalp Mesh. The hair sources that are still on the Scalp Mesh are STILL in Particle mode. You can then delete the Scalp Mesh, (or move it to another layer) leaving only the hair curves.Once that is done, Select Object>Convert To>Mesh from Curve/Meta/Surf/Text. Now your hair has become an mesh that you can export as a .obj. HEADS UP (no pun intended): This is extremely dense in terms of face count, and I do believe that when you do the conversion from Curves to Mesh, it does so in quads...so this may be about as low poly as you can get. You can use the Decimate modifier to try and reduce the face count, but there will be a lower limit, so the reduction might not be so much as to greatly effect a reduction in memory. Caveat Emptor!I hope this helps. :)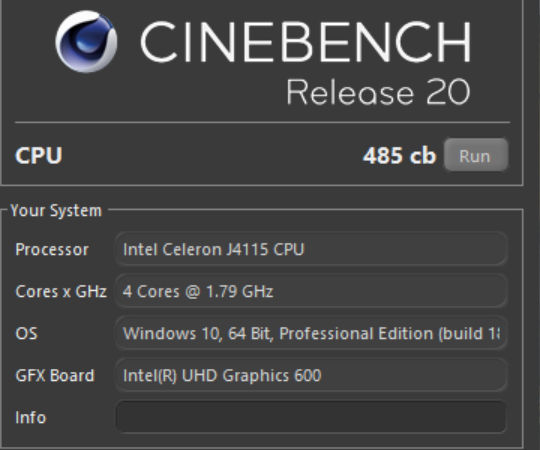 3. Extremely Disorganized. Please Help?
try taking some maca root. it will help improve your learning, memory and mental abilities